"I suggest students to be intensely involved in the projects with the companies. Learning by doing is very effective to understand and apply the concepts. Learning from the achievements and the mistakes is the best way of education."
In this segment of meeting our MSPI alumni, we're now reacquainting ourselves with Carolina Villamil of the MSPI 2012 class.
Hi! Who are you?
My name is Carolina Villamil, I am a Colombian Industrial designer, working both in industry and academia. Most of the time I have been a professor in several universities in Colombia. My main field of teaching is the basic concepts of design, and the design and development of sustainable products and services.
Which years did you study MSPI?
I did my Master from 2010 to 2012.
What are you currently working with?
I am working as a part time professor in two Universities in Colombia, Universidad Jorge Tadeo Lozano and Politecnico Grancolombiano. In the first one I work with first-year students to develop their creativity capabilities and give them the basic tools to design. In the second University I have the opportunity to guide students through the product Life cycle Assessment (LCA) and next they propose solutions for all the steps of the cycle.
Besides I am a consult in a Colombian company that focuses on  development of bus parts, called Transtec Diseño e Ingenieria. In this company I have developed some design projects focused on holistic and sustainable solutions.
In my free time, I design board games focused on sustainable issues in order to involve different stakeholders in the solution of these challenges and show them possible actions to take.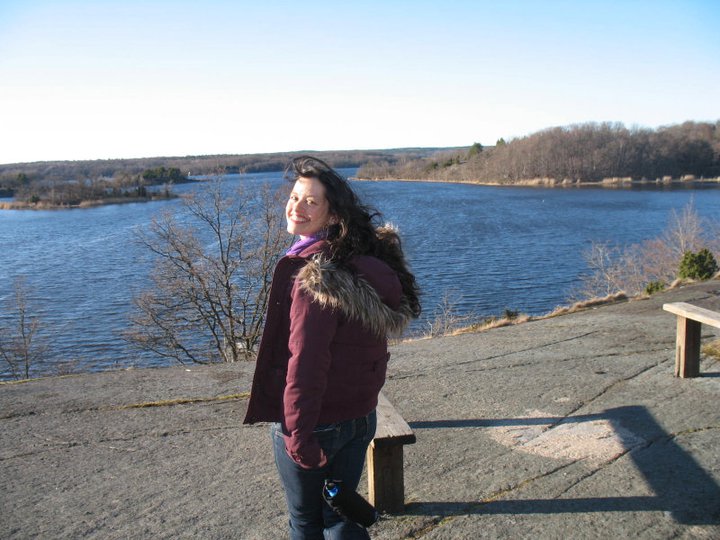 How has your experience and the skills you learnt at MSPI helped you in your career?
All the information and experiences I got from MSPI have been very useful in my career and in my life. Many of my students have learned about Product service system (PSS), product Life cycle Assessment (LCA), co-design, and their application. One of the best contribution is sharing and multiplying this knowledge to the future social designers and entrepreneurs.
In 2014 I started a Sustainable Development Research. The results are presented in some Industrial Design Lectures and events at Universidad Jorge Tadeo Lozano. The name of the two articles are: "Drilling territories: Extraction, sustainability, sovereignty and co-design in the South" and "Sustainable Product Service System (PSS) in European context and its relation with South context". I will published them on the University academic material in 2017.
From 2013 to 2015 I was part of workshops that guide students to develop projects on social innovation and community wellbeing. The knowledge that I got form the Master was a very important key to guide the student's projects, focusing them on: human-centered design, ethnography, design thinking, sustainability-driven innovation, PSS, and many other useful approaches.
On MSPI
Coming back to your experience as a student at BTH, what are some of the memories that you have from your time at BTH and in the MSPI program?
Being in BTH was a wonderful experience. I learned a lot, met new people, knew about different cultures, and many worthy things.
For a class called Systems Engineering, we developed a project with the partnership of BTH, called "Bike sharing system". It was a wonderful opportunity to connect with people in the University, and offer them a project that can be useful for the community, their culture, and the environment. It had useful results for the staff in BTH, offering a whole picture of the system, giving them new ideas to implement, create nets of collaboration, and many positive aspects for the development of future projects.
In most of the classes at MSPI we had to develop a project with a company or an organization. It was a good experience, but at the same time it was a big challenge to manage the group, the expectations, and the requirements of the company. In the group we tried to do our best effort. In a project developed for Swedish company Dynapac (now Atlas Copco), we worked very hard to develop a very creative proposal. For that reason I got the Global Swede award by the Swedish Ministry for Foreign Affairs in May 2012. I got it for excellence in areas of innovation and entrepreneurship. I got the award in the name of all the members of the group who worked very hard.
One of the activities that really changed my way of solving problems was the Art of hosting. It was about leadership, problem solving, networking creation, engagement, etc. Besides of learning, I met and shared with people from different cultures, perspectives, backgrounds, expectations, etc. It was a very significant activity, because  it shaped me as an individual acting in a collective way. It was the opportunity to understand the importance of working in groups to empower and engage stakeholders in order to accomplish effective, valuable, and lasting solutions.
Many of the staff was very close, friendly, intelligent, and easy going. Tony Thompson, Tobias Larson, Zaida, and many other teachers and instructors were very supportive and charismatic. One thing that makes MSPI and BTH very valuable is the staff. I know that many of the teachers are new, but they try to choose competent, experienced, and sociable people.
Why did you choose MSPI and BTH?
When I first saw the name and the focus of the program (2009), I liked the name and its structure. Besides, in my country, design is separated from most of the disciplines. But the opportunity of being part of a multidisciplinary program was a very good opportunity (in Colombia design belongs to Art department and MSPI is in a different department: Mechanical Engineering). Sustainability is a very recognized topic in BTH research. For that reason it looked motivating and indispensable.
Which was your favorite course on the MSPI program?
Most of the courses were very good and useful, it depends on your expectations, background, etc. Many of the topics were fascinating and convenient. As a professor, I apply them in my classes fruitfully. Extreme PSS Innovation and Creativity courses were my favorites. We had the opportunity to develop projects with Swedish companies in multidisciplinary and multicultural groups. It was an excellent experience to be very creative and apply our knowledge and skills with real problems in industry and in different organizations.
Tell us what your Master Thesis was about?
I did the Master Thesis with Sabine Mukase. The title was Product Service System: Co-Designing for Social Impact. We wanted to create a sustainable PSS proposal for an organization called "Bushman Living organization" (they work with the application of permaculture in some regions in Africa). In the research we found that it was necessary to approach to the context. Being involved with the community, engaging in active participation of stakeholders, and many other actions is very useful to develop lasting and valuable sustainable solutions for the low income communities. Additionally, we evaluated and analyzed several products that poorly solved the real needs of the communities. We studied several design approaches to tackle the sustainable, social, and economic challenges of the communities. For that reason the research focused on developing 10 actions to co-design for community well-being in low income countries.
The key areas for the program is Sustainability/sustainable development, Product-service systems and Innovation. How do you think engineers can benefit from mastering these perspectives?
Students can learn and apply different tools and approaches, such as: Framework for strategic sustainable development FSSD (Natural step), Product service system, Human Centered Design, Design thinking, Life cycle Assessment, Collaboration and engagement, networking, Holistic perspective, among many others.
For me, many topics were completely new. For example, Product Service System (PSS), Cradle-to-cradle, and product Life cycle Assessment (LCA). The PSS concept helped me to understand to focus more in the use or the experience instead on the ownership of the products. It means that it is not necessary to own a product to solve a need. That there are many sustainable means to solve needs in different ways.
The product Life Cycle Assessment and the Cradle-to-cradle approaches were very useful to understand the importance to contemplate all the steps in the product life cycle and how it is necessary to close the loop.
What would you recommend our current and future students to think about while studying and preparing for the real life?
I suggest students to be intensely involved in the projects with the companies. Learning by doing is very effective to understand and apply the concepts. Learning from the achievements and the mistakes is the best way of education.
The connections that BTH have with different universities, organizations, and companies are meaningful. It is possible to know the processes deeply, to understand the management and requirements of the organizations. In my case, I had the opportunity to connect to another university. I did a course in the summer break called "All just Rubbish" Sustainability Summer School in 2011 at ETH in Zurich, Switzerland. Here the focus was on food packaging and on the themes of green product design, waste, and material life cycles.
What should we in academia – educating tomorrows engineers and leaders – focus on to be relevant for the real life of industry?
I consider that some topics can be developed and apply deeply. One of them is Biomimicry, which takes nature as inspiration. It is a wonderful idea to look and research the way how nature have solved problems in a very effective way, with few resources, and without wasting or damaging the equilibrium of the systems. Nature is perfect, nothing is considered as waste, everything is connected, and everything has a purpose. It is concept that can complement the PSS proposals in a very creative and sustainable way.
Is there anything else in particular from the education in MSPI that you would like to highlight?
The connection with the MSLS-program was great. We shared many classes and projects. It is not the same program, but both have many things in common and can be complemented. I learned a lot from the close academic and social relationship.
I had the opportunity to be part of the University choir. It was a great opportunity to know about the Swedish culture and to meet new people. It was wonderful to meet different people who were together for the same passion: music!
Living in Sweden was a very meaningful experience. I learned a lot about many things: sustainability, innovation, culture, etc. People were very friendly, the teachers and the staff at BTH were kindly, welcoming and supportive. MSPI means for me: creativity, networking, sustainable driving innovation, collaborations, holistic perspective, realistic solutions, exploration, learning by doing, and much more. Those 2 years in Sweden was one of my best experiences so far, and I highly recommend it.
Thanks to all people who were part of this experience!