Makerspace environment up and running!
|
In order to enable MSPI students to explore concepts, and develop new and innovative solutions to problems of reality, we have created a makerspace area; Karlskrona Makerspace.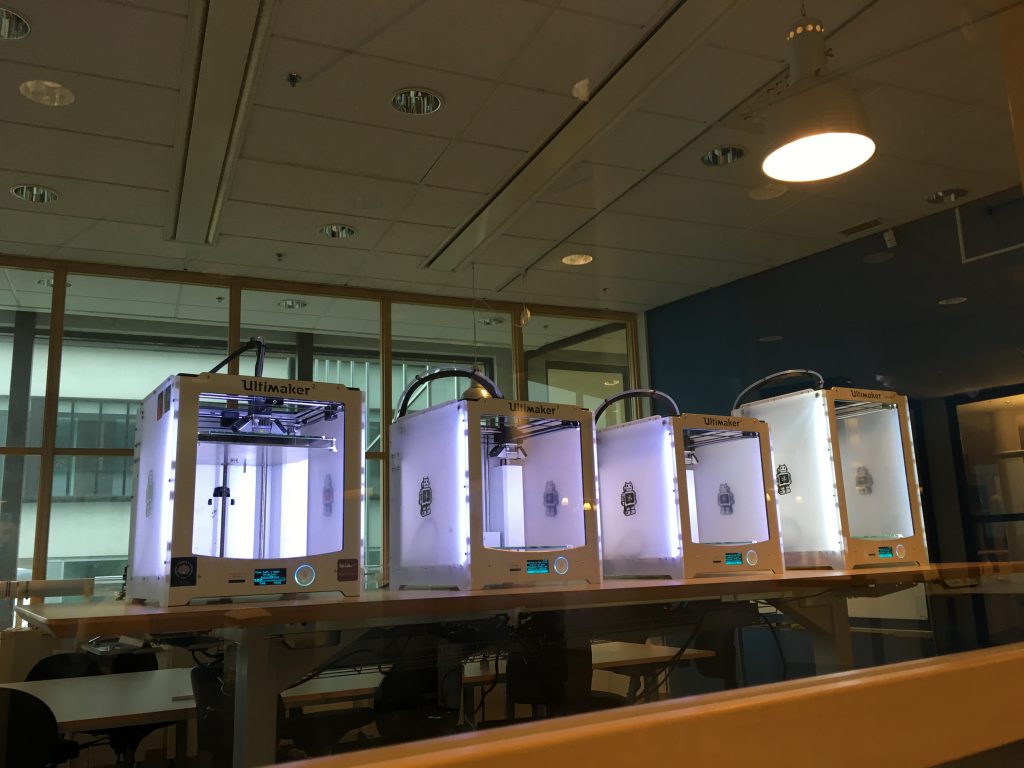 Prototyping capacity
The makerspace is situated in the library building of BTH and consists of project rooms, and two different workshop areas; one with light prototyping capacity (3D printers, littlebits, arduinos, Lego Mindstorms, etc) and one with more heavy machine tools such as multiaxle cnc machines and classic metal workshop.