MSPIs & BTH alumni in sustainability & innovation workshop at SAPA
|
As part of the MSPI program, students have the chance to visit some of the company partners during their studies. In October 2011, the students and staff from BTH visited Sapa Heat Transfer in Finspång, where they participated in a workshop focusing on value chain collaboration.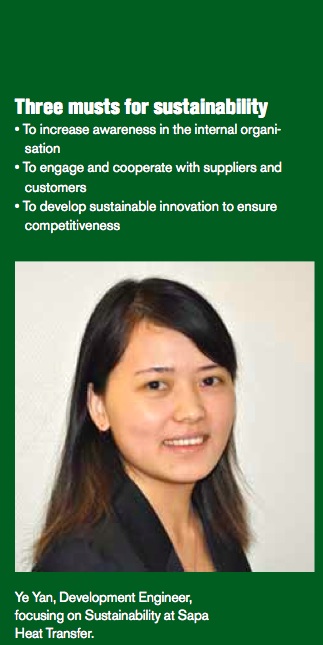 Ye Yan, a gradudate of our sister program (MSLS), has been working for some years at Sapa Heat Transfer was the host of the meeting.
See the full article on Sapa's website or view the PDF (Shape_1201_EN_2.pdf, article is on page 16).
(picture from Sapa's "Shape" magazine, #1, 2012)